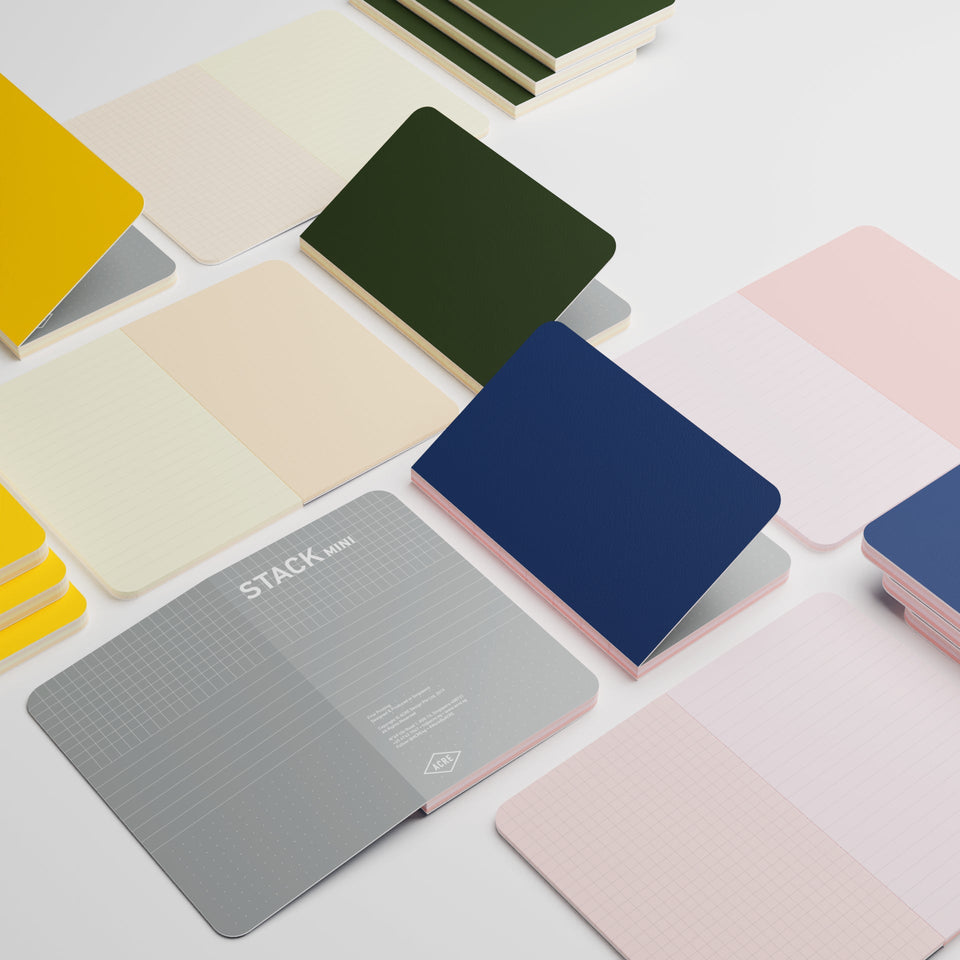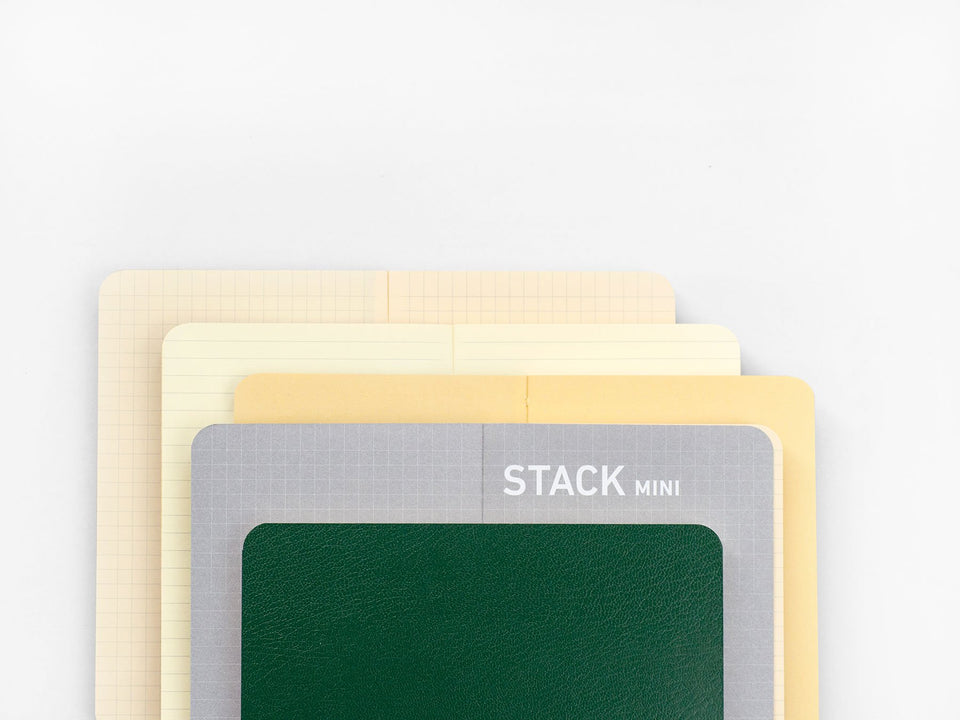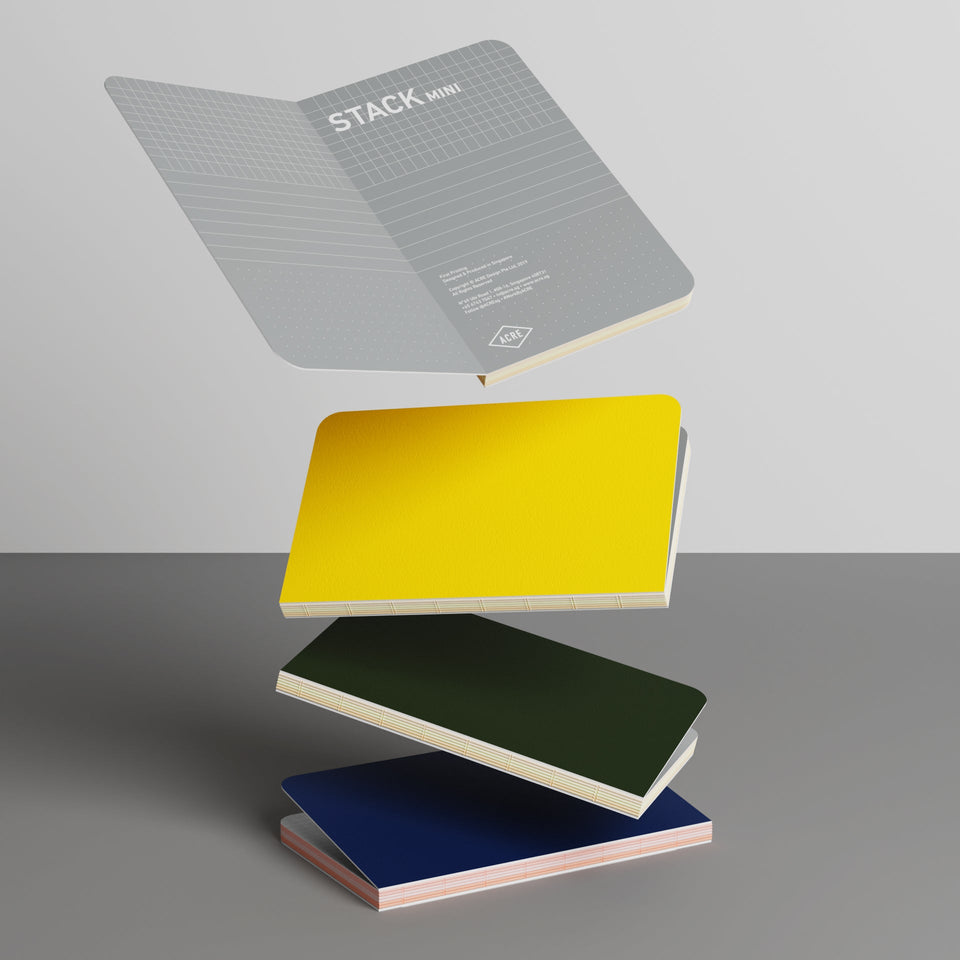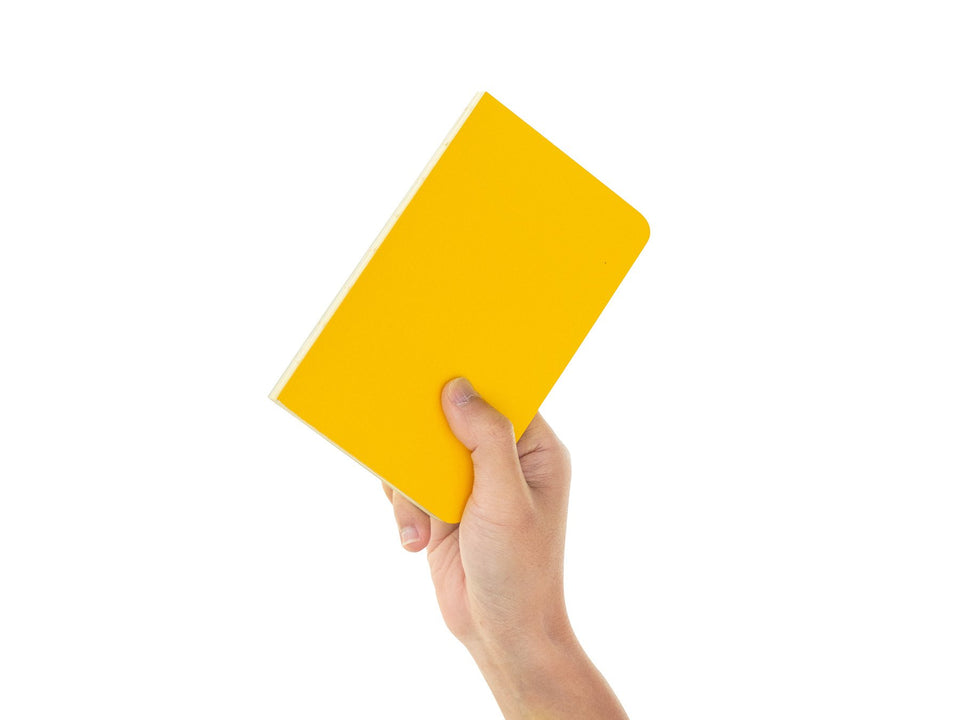 Stack Mini Notebook
by ACRE
Following the success of Stack notebook (2017) comes a smaller, more compact Stack mini — now beautifully crafted with golden ratio proportions, designed to fit in the palm of your hand.
There are different types of pages: gridded, ruled and dotted — identified by different shades of paper colour for easy access. They are there to help you make sense of your thoughts – whatever they may be, and whatever shape they may take.
This special edition comes in celebration of our ninth year of operations — in our signature yellow colour!