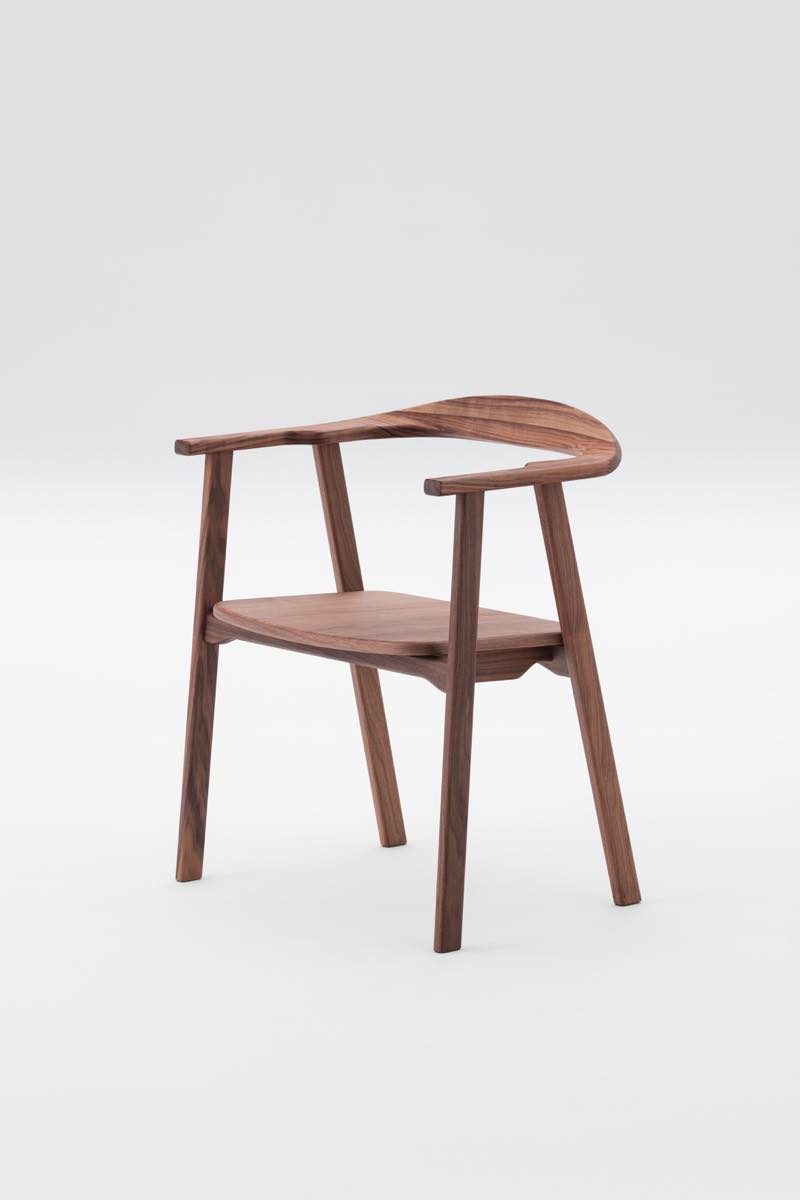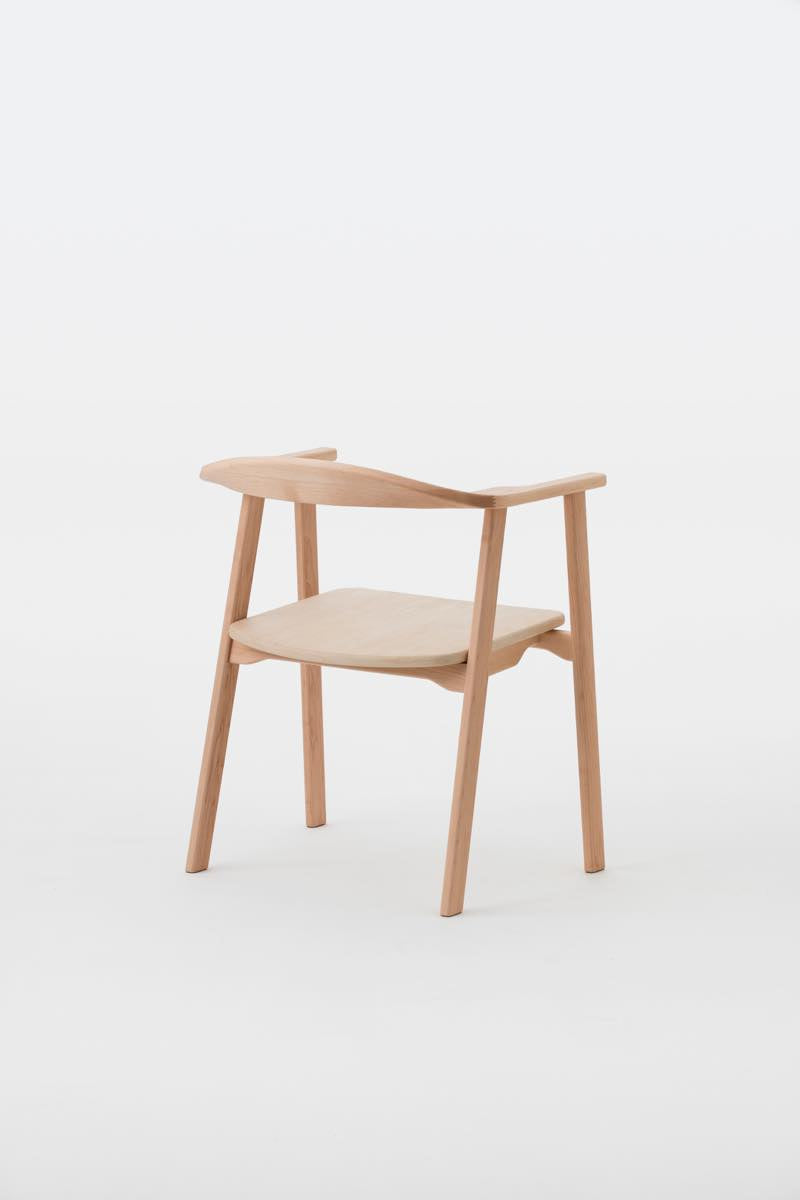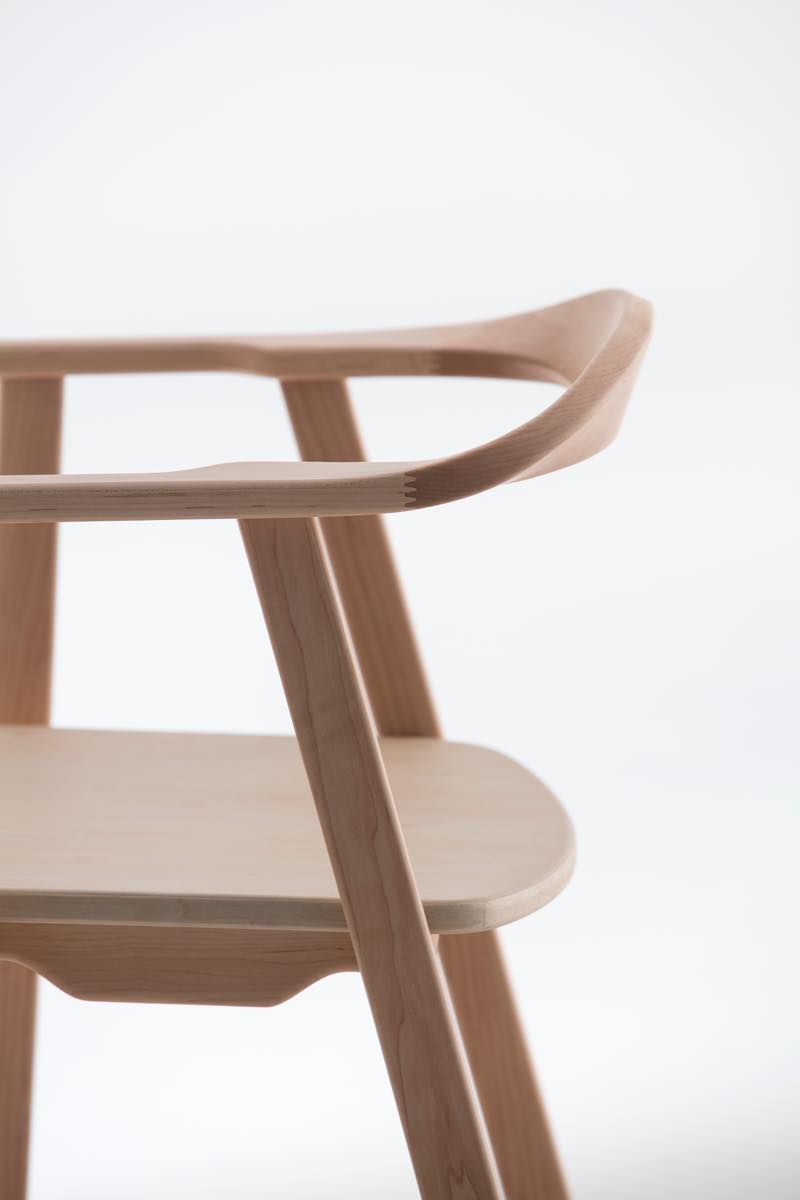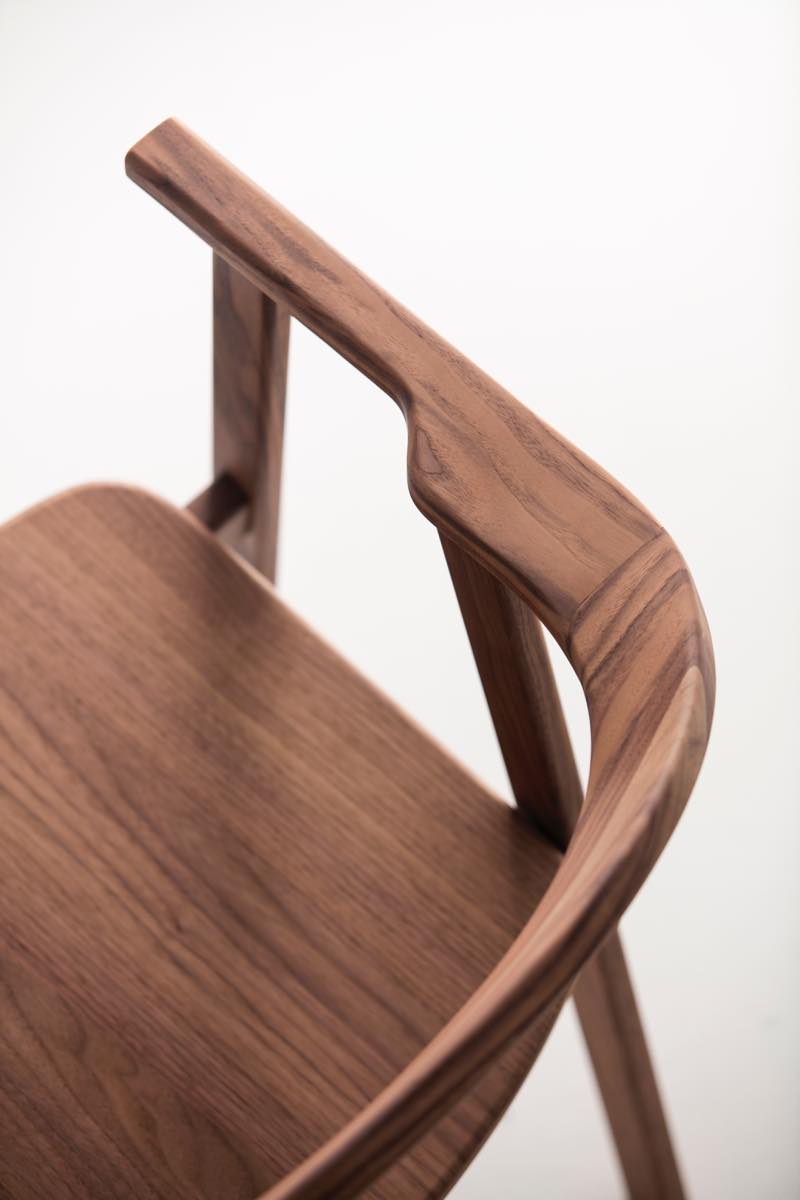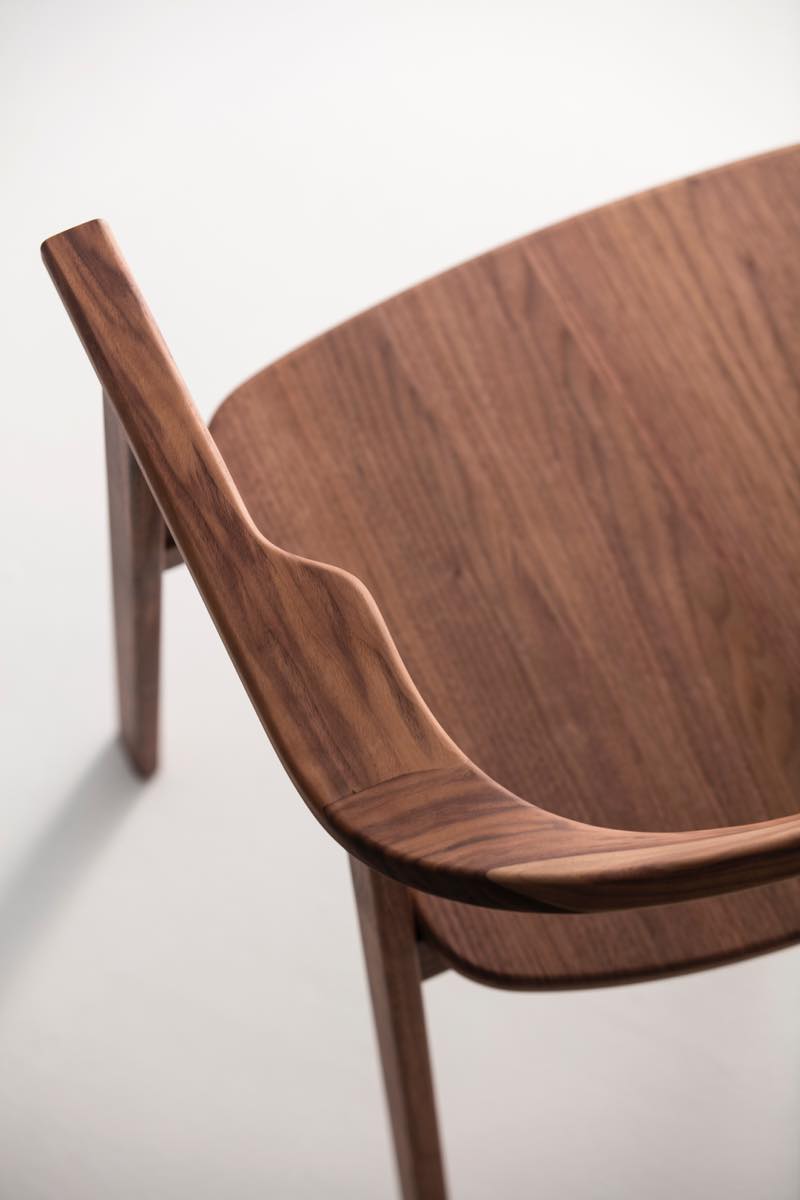 Tukki Chair
MT-TC-1N
by MEETEE
Made in Japan

Designed by Harri Koskinen, Tukki is a chair and a table made from solid handcrafted maple and walnut wood.
Tukki chair is an universal stacking armchair with classical composition for many surroundings and needs.
The design details stands for comfort and function. Component shaping and also the name, Tukki, refers to
specific hand tools used for surviving.


Direct from Japan, lead time is approximately 3 months.



「Tukki」は木工職人の高い技巧と無垢木材を用いた椅子とテーブルによるダイニングシリーズで、樹種はメイプルとウォールナットを揃えます。
生活に馴染むその姿は、その家具が置かれる環境をよく考慮したものであり、アームチェアでありながらスタッキングが可能です。肘掛部分の特徴的な形状はスタッキングを可能にすると同時に、その幅広い肘掛が快適な座り心地を生み出しました。
「Tukki」の名はフィンランド語で「狩猟銃」を意味し、古来、生活手工具であった猟銃の木製ハンドル部分とこの椅子の肘掛が似た形状をしていることに由来しています。

Designer 
Dimensions
Deliveries & Returns
Harri Koskinen
Harri Koskinen founded his design studio Friends of Industry in Helsinki in 2000.
Studio's experience covers many fields of design from design development to consulting and creational ventures.
Harri Koskinen
www.harrikoskinen.com
Friends of Industryはハッリ・コスキネンによって2000年にヘルシンキで設立されたデザインスタジオであり、
製品デザインの開発からクリエイティブベンチャーのコンサルティングに至るまで多様な分野での経験を
有しています。
Harri Koskinen
www.harrikoskinen.com


Width = 615mm
Depth = 510mm
Height = 750mm
Sitting Height = 435mm
This product is shipped directly from Japan.
Please expect an estimated lead time of at least 3 months from order confirmation.
Product is delivered pre-assembled. 
Product is delivered in an "as is" state. All markings and coloration of the wood are considered natural characteristics of the wood, and not considered defects.
Returns: 14 Days Return
For more details, kindly enquire at enquiries@kernelfurniture.com